Day #2 Strand Book Store. NYC
Strand Book Store has been a New York City establishment for 94 years. Continuing to be family-owned and operated, this business is truly a gem. Shining bright for literature enthusiasts across the world, their dedication to the written word can not be understated. " Today, the Strand carries over 2.5 million used, new, and rare books, covering topics as far-ranging as occult to philosophy to finance. The store also offers an ever-changing array of literary gifts and goods from Moleskines to coffee mugs, and everything in-between…" All the more reason to support this institution and shop family-owned for your holidays and beyond.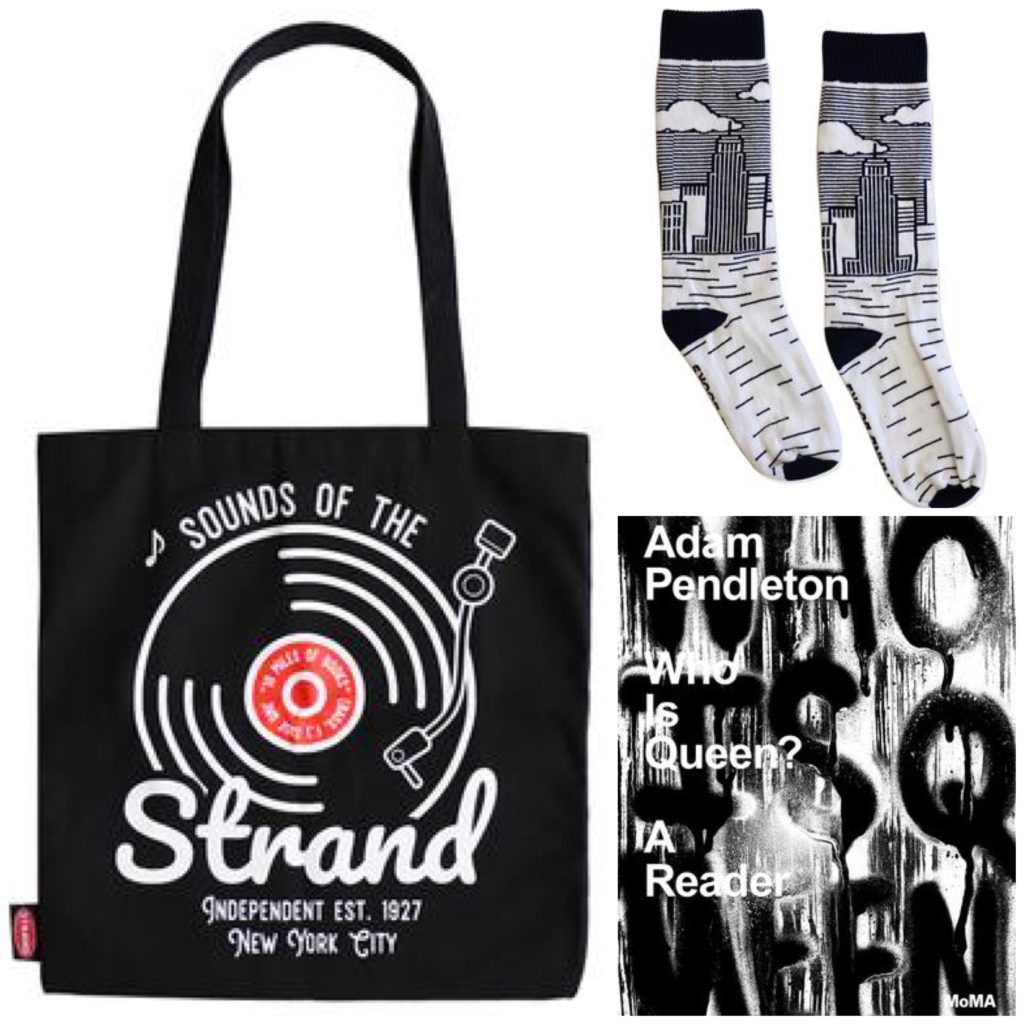 The Sounds of Strand Tote Bag, $19.95.
Graphic Skyline Socks, $9.95
Adam Pendleton: Who is the Queen?: A Reader, $45.00
Main Location
828 Broadway at 12th Street
New York, NY 10003
Monday-Sunday
10:00am – 8:00pm
Used Book Buying Desk, Saturday 10am – 2pm