Frank Di Piero is one of the coolest people I have met in a long time.  I have driven by Jeri's Grill a million times, but this was the first time I stopped in.  It all started when a photo location fell through the day before we were scheduled to shoot.  We were essentially being rejected from every diner in Chicago when I was fortunate enough to speak to Frank on the phone.  After explaining the project and assuring him we were not doing "that crazy Columbia College photo student stuff" he agreed to allow us to use his restaurant.
Generally the process of gaining permission to shooting on location requires the unpleasant tasks for faxing insurance waivers, talking to public relations reps, and handing over large sums of money for the pleasure.  Frank asked me for nothing.  He gave us two booths for a few hours and simply asked us to be courteous to his customers. He allowed us to use his place of business for free simply because he wanted to help us out.  As his family has been doing for 63 years, he welcomed us with open arms, hot coffee, and the most incredible pancakes I have ever tasted.
Jeri's Grill was started by Frank's father in 1963.  Like many "mom and pop" businesses Frank struggles to keep his door open during tough times.  However, he sees this establishment as much more than a place to eat.  Frank views customers and employees as extensions of his family. This is very apparent in the camaraderie shared by the regulars who lined the counter top, and the cook welcoming a family who were visiting the states for the first time.  More importantly, Frank explained that on frigid winter nights the homeless are also welcomed to sit with a cup of coffee and linger for a few hours.  Open 24 hours, seven days a week,  Jeri's is a cornerstone of the neighborhood, and an irreplaceable heart of the community.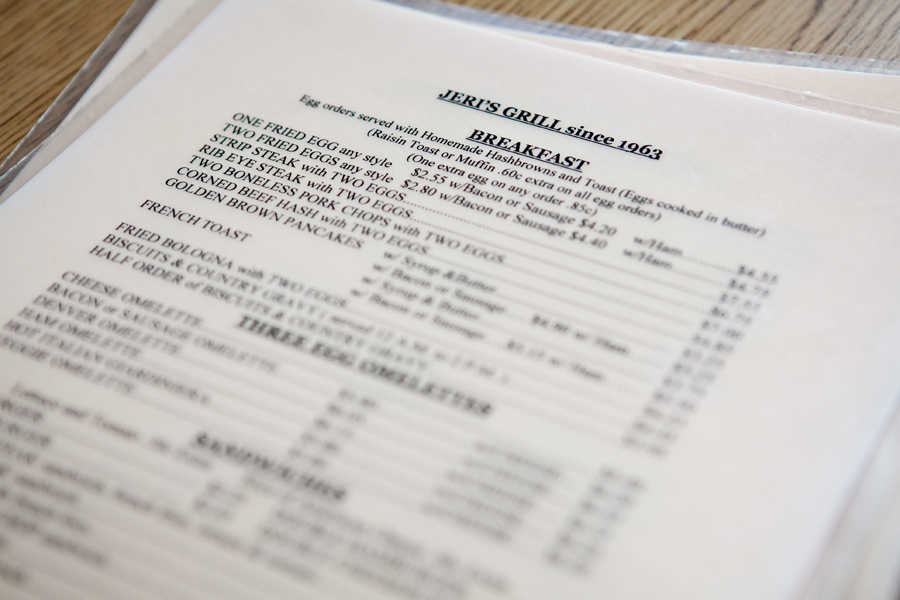 4357 N Western Ave
(between Montrose Ave & Pensacola Ave)
Chicago, IL 60618
Neighborhood: North Center
(773) 604-8775